"I'm going to have you shadow Narisa for the first few days until you're comfortable working on your own. How does that sound?"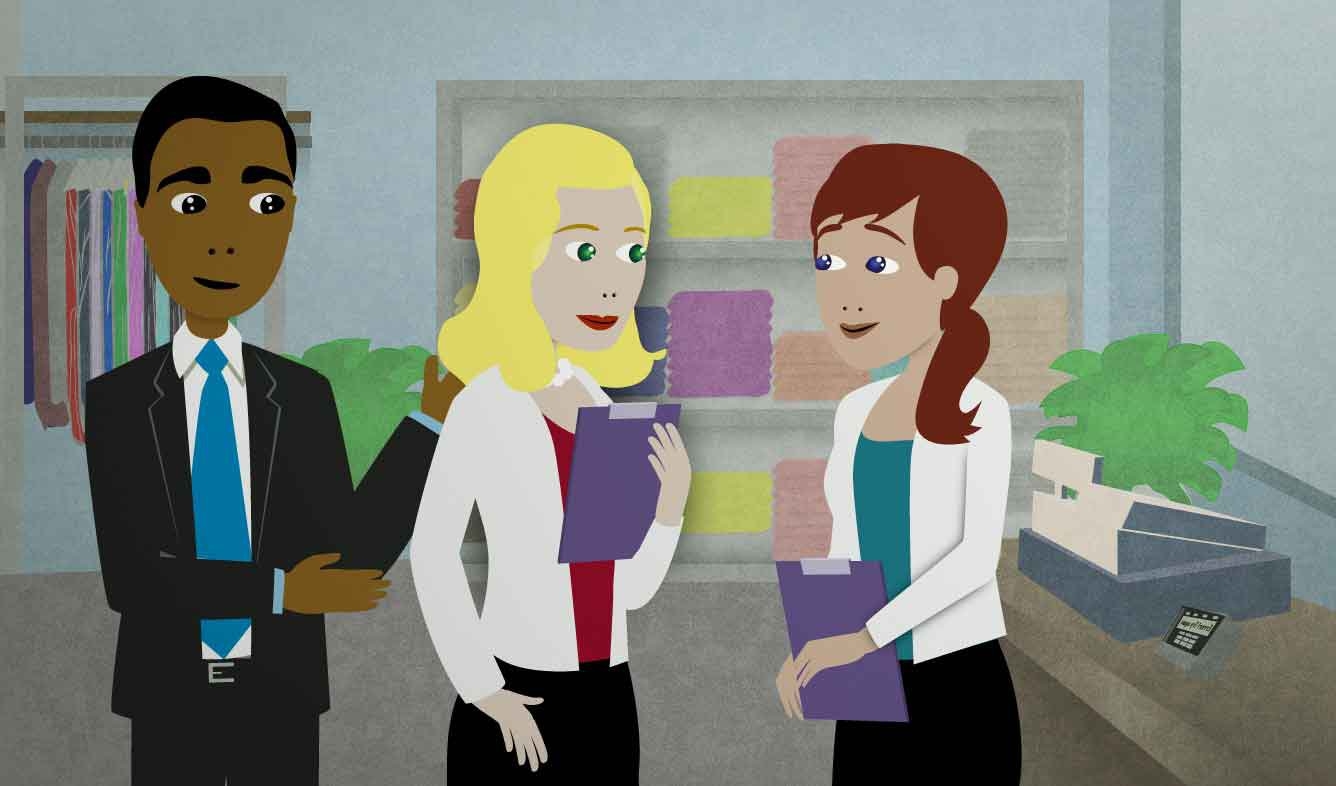 You're a manager at a clothing store. There's a new sales associate who needs to be trained. You want her to follow an experienced employee in order to learn the job.
I'm going to have you shadow Narisa for the first few days until you're comfortable working on your own. How does that sound?
Want Video and Sound? Follow us on YouTube
You use "going to ___" to talk about what will happen in the future. "Going to ___" is more natural than "will" for most situations where you're expressing someone's plans to do something:
They're going to meet us at the airport.
I'm just going to stay home and relax this weekend.
English learners often over-use "will" when "going to" would be more appropriate. In general, when you want to talk about something that you've already decided to do, use "going to":
Next up is Steve. He's going to walk us through the new home page redesign.
Starbucks announced that they're going to offer free Internet access at all their locations.
If you've just decided something and want to announce your decision, use "will":
When you are in charge of someone, like an employee, you can "have them" do things for you. For example:
I'll have my assistant send you those documents later today.
Why don't we have the waiter bring us the check now so that we can leave quickly?
You also use this expression to ask someone to pass a message like this:
Can you have her call me?
You can talk about an early period of time with the phrase "for the first few ___".
For example, if a new employee has joined your team, you can suggest that they train with someone at first:
You should work with Sam and have him train you for the first few weeks.
As another example, you can talk about your first helicopter ride:
I was scared to death for the first few minutes.
To "shadow" someone means to follow them around and do the things that they do. You "shadow" someone so that you can learn how to do parts of their job:
I've been shadowing Francis in the Operations department, which has been interesting. I've learned so much!
If you are "comfortable with" doing something, it means that you can do it without stress or worry. Here's how you use this phrase:
I'm not really comfortable with sharing that information.
You can also leave out "with":
Are you comfortable driving a van?
Ask someone whether they like a suggestion or plan:
I was thinking we could go out for dinner and then go out to this bar on Fifth Street. How does that sound?
OK, I'd like you to come in for another interview next week. How does that sound?
This is a friendly-sounding way to ask what someone thinks of your plan.
You can answer "How does that sound?" like this:
Yeah, that sounds good.