"I'm sorry if you felt excluded or ignored, but it's not my job to babysit you."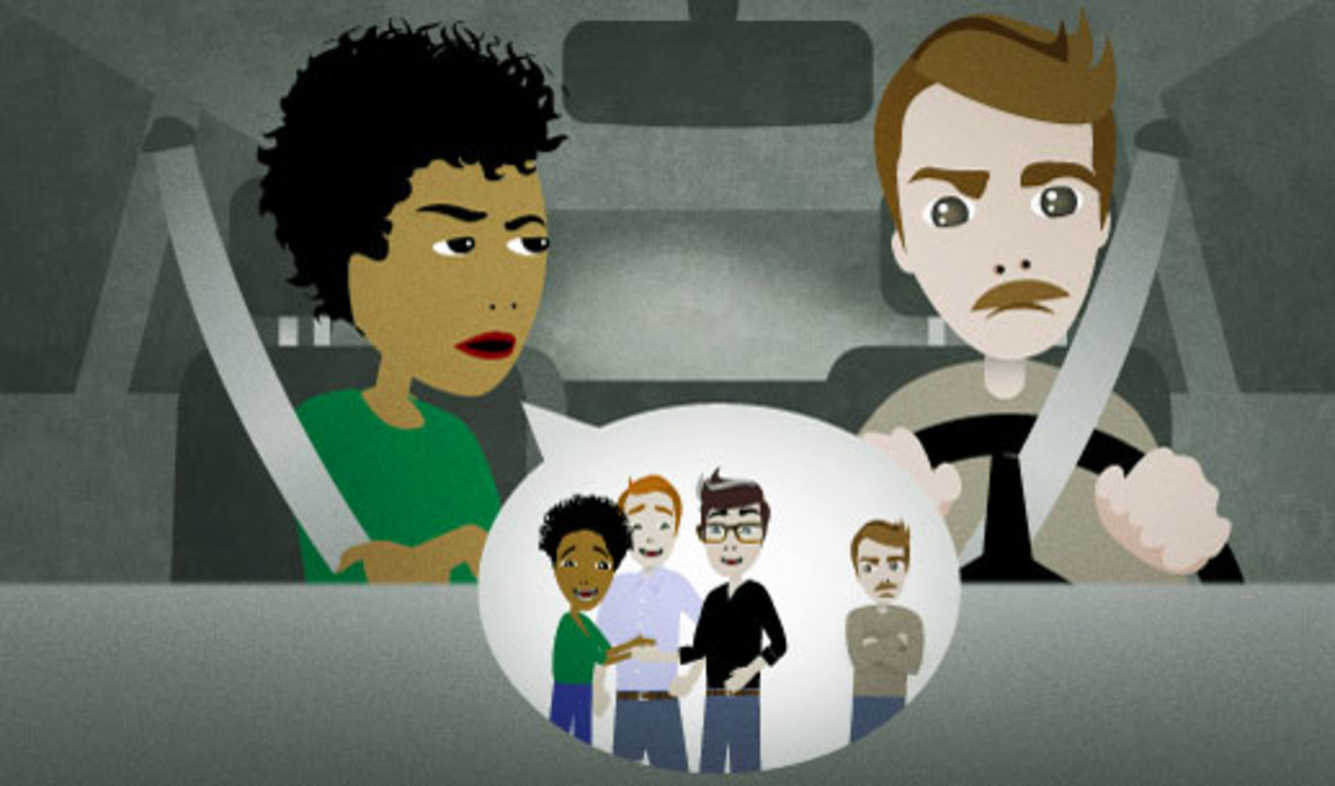 You met a group of old college friends for dinner. Your boyfriend came too, but he seemed upset because no one was talking to him. Now you're riding home, and you're angry that he got upset.
I'm sorry if you felt excluded or ignored, but it's not my job to babysit you.
Want Video and Sound? Follow us on YouTube
This is a way that people apologize for something:
I'm sorry if anyone is offended by my remarks.
But when you apologize this way, it doesn't sound like you're truly sorry. It seems like you still think that you did the right thing.
People use this expression in a lot of situations, from talking to their family members to politicians making a public apology.
"Feeling excluded" means feeling like a group of people isn't including you socially.
You might feel excluded if a group of people that you work with go out for drinks after work and don't invite you, for example. Or you might feel excluded if you go to dinner with a group of people and no one talks to you.
"Feeling ignored" means that you feel like no one is paying attention to you.
You might feel ignored if you make a suggestion at a meeting at work, but the meeting leader moves on to another topic instead of discussing your suggestion.
Use this expression when:
someone is expecting you to do something
you don't think you should be expected to do it
For example, if your boyfriend leaves dirty dishes on the kitchen counter, you can yell at him:
It's not my job to clean up after you!
Watching someone else's child while the parents are away is called "babysitting".
When you use the word "babysit" to talk about an adult, though, it's a little insulting. It means that you have to watch the adult for some reason like:
making sure that the person doesn't make a mistake in their job
making sure that a socially awkward friend or partner is having fun at a party
People say things like:
I don't have time to babysit you. Figure it out on your own!