"You have to spend money to make money."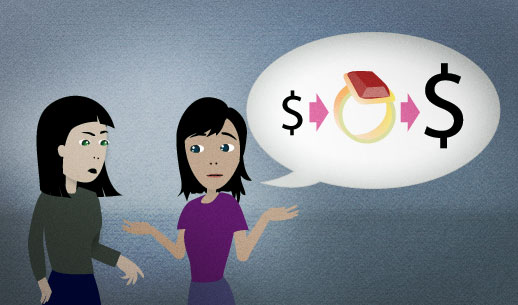 You're trying too start a small business selling jewelry online. You had to buy a few thousand dollar's worth of jewelry. Your sister is yelling at you because she thinks it's too risky. You tell her this.
You have to spend money to make money.
Want Video and Sound? Follow us on YouTube
This is a common English saying. It means that it's hard to make money in a business without investing some money in supplies, products, advertisement, or other business expenses. This is what people say when someone criticizes how much they're spending on these kinds of things.
Talk about important steps to reach a goal with this phrase:
You have to become a good networker to succeed in business.
You have to work hard to make it in the music industry.