"You hear about how nice it is there, and I thought, "Yeah, OK." But it totally lives up to the hype."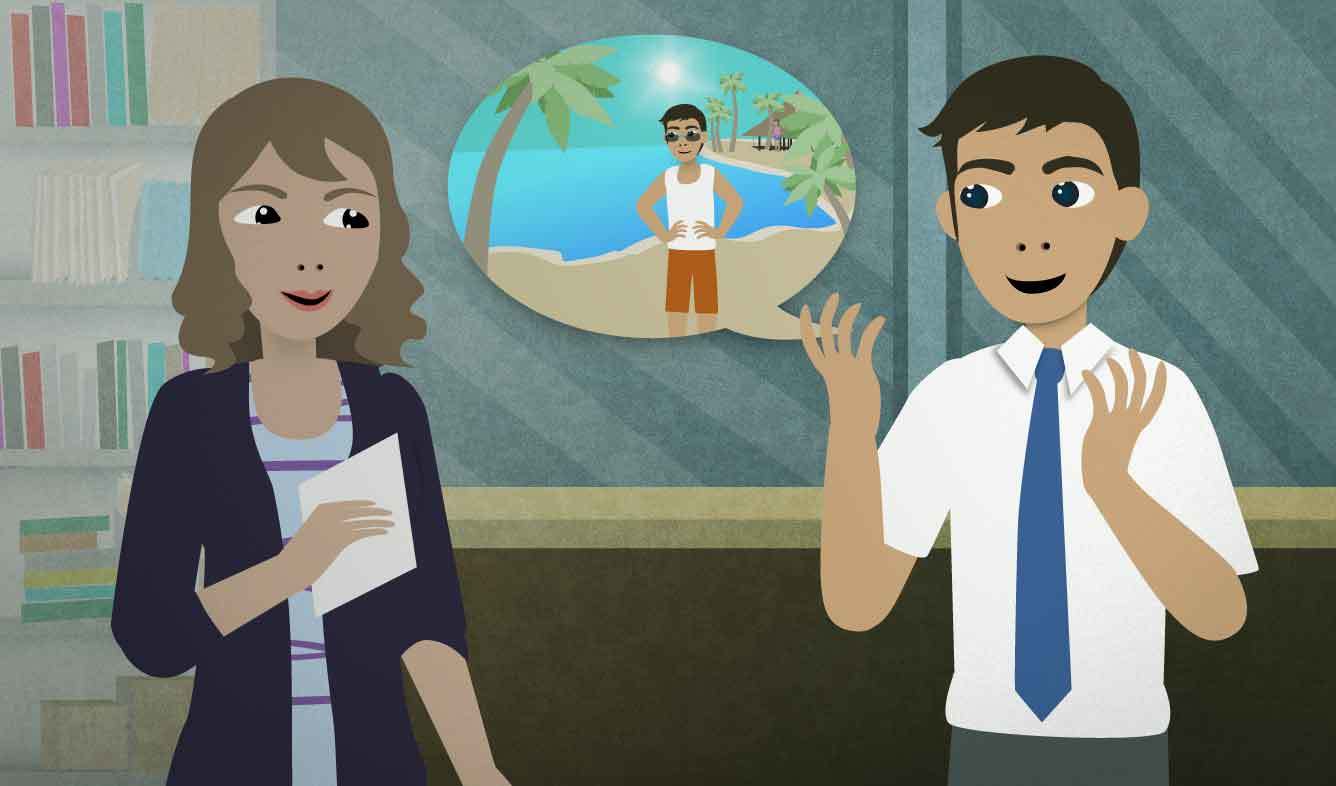 You went to Hawaii for the first time on vacation. Now you're back at work and you're telling a coworker about your trip. You explain how much you enjoyed it.
You hear about how nice it is there, and I thought, "Yeah, OK." But it totally lives up to the hype.
Want Video and Sound? Follow us on YouTube
The word "you" doesn't always mean the person who you're directly speaking with. Sometimes it means "people in general" or "anyone".
Here are some examples of "you" used in a general way:
In very formal English, you can use "one" instead of "you":
One is able to convey subtle nuances through face-to-face communication that are not possible to convey through other means.
When you want to talk about the level or amount of a quality, you use the phrase "how ___ something is". For example, if it's been raining a lot and the ground is really wet, you can say:
I can't believe how wet it is.
Another example is when you meet someone who's famous and seems unfriendly, but he is actually a nice guy when you meet him:
"Living up to" something means meeting or matching an expectation that someone has. Here are a few things that something can "live up to":
live up to someone's expectations
live up to a positive review
live up to one's potential
You can use it like this:
My parents set really high standards for me, and I haven't always lived up to them.
"Hype" means really strong positive reviews or positive opinions about something. But "hype" itself is a negative word. So when you call positive reviews or opinions "hype", it means that you don't believe them.
Some examples:
Don't believe the hype.
There was a bunch of hype recently about this new social networking app. I can't keep up with all that.
Depending on how you say it, "Yeah, OK" can have several different meanings:
It can mean that you don't believe what someone said.

He told me that he was a good dancer, and I was like "Yeah, OK." But it turns out he really is good.

You can say this when you accept someone's offer.

A: Want to go grab lunch?

B: Yeah, OK.

It can mean that you've understood what someone was saying and now you're annoyed with them.

A: Don't forget to call me when you get there.

B: Yeah, OK, mom. I've got it!