"All I had to wear was an old worn-out pair of jeans."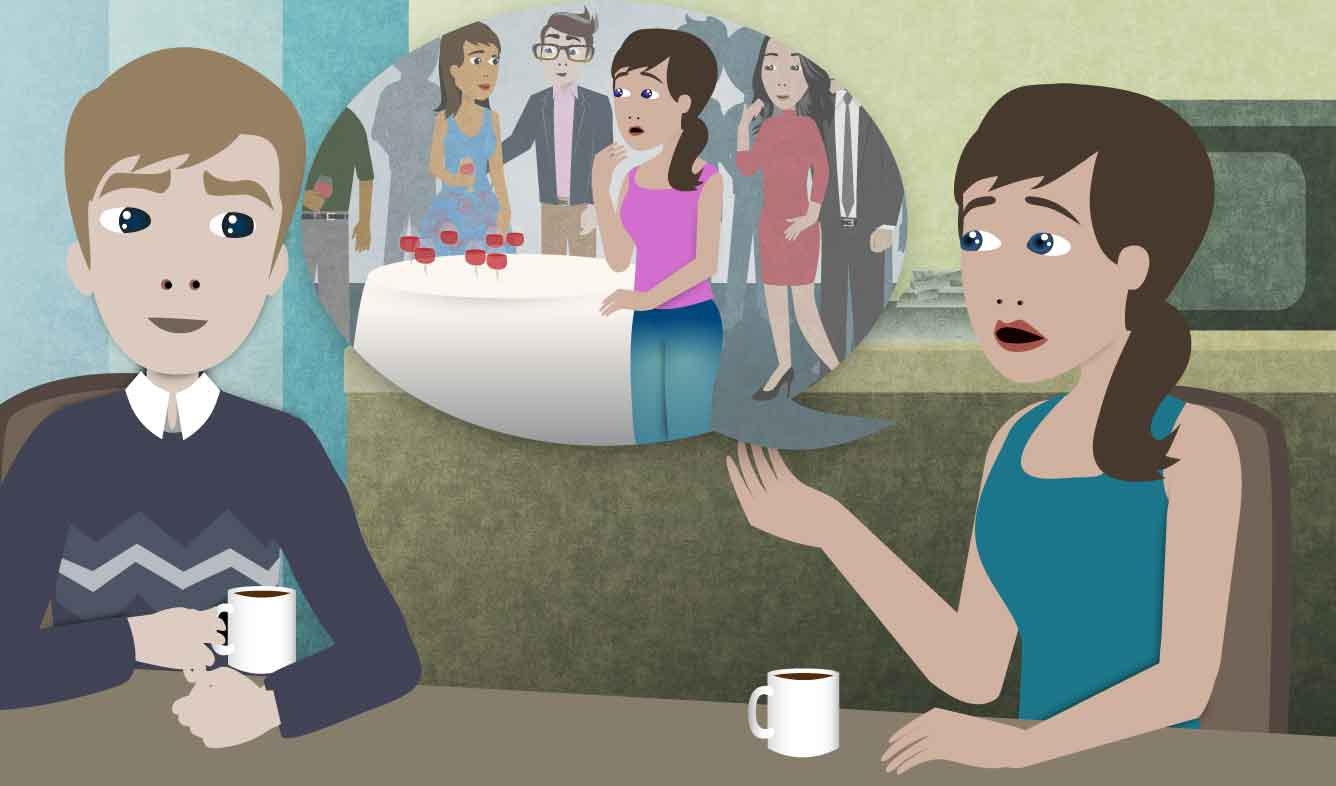 You went on a trip last week, and were invited to a formal party. However, you only had casual clothes in your suitcase. You tell the story to a friend.
All I had to wear was an old worn-out pair of jeans.
Want Video and Sound? Follow us on YouTube
When something is "worn out", it means that it's been used a lot. It probably looks old and might not work very well anymore because it's been used so much:
All I had to wear was an old worn-out pair of jeans.
We're replacing our old worn-out washing machine and dryer.
You can also say that a person is "worn out". This just means that they're really tired:
When I get home from work, I'm worn out and all I want to do is lay on the couch and watch TV.
Even though pants are one single item of clothing, they have two leg parts. Because of this, we always say "pants" with an "-s" at the end, and if you want to count them, you call them "a pair":
Why do you have so many pairs of pants?
You also call these clothing items "a pair":
a pair of glasses
a pair of shorts
a pair of socks
Say this when you don't have much of something. It's similar to saying "the only thing I have is (something."
All I have is soda and orange juice.
All I have is a few paragraphs. I'm way behind.
As you can see from the main example, you can also use this phrase in the past tense.
All I had was some carrot sticks, so I was starving by dinnertime.
People use this phrase to talk about clothes. It means having clothes that are appropriate:
I don't have anything to wear to the Christmas party!