"He can be painfully shy when he's around strangers, but to those of us who know him he's actually really sociable."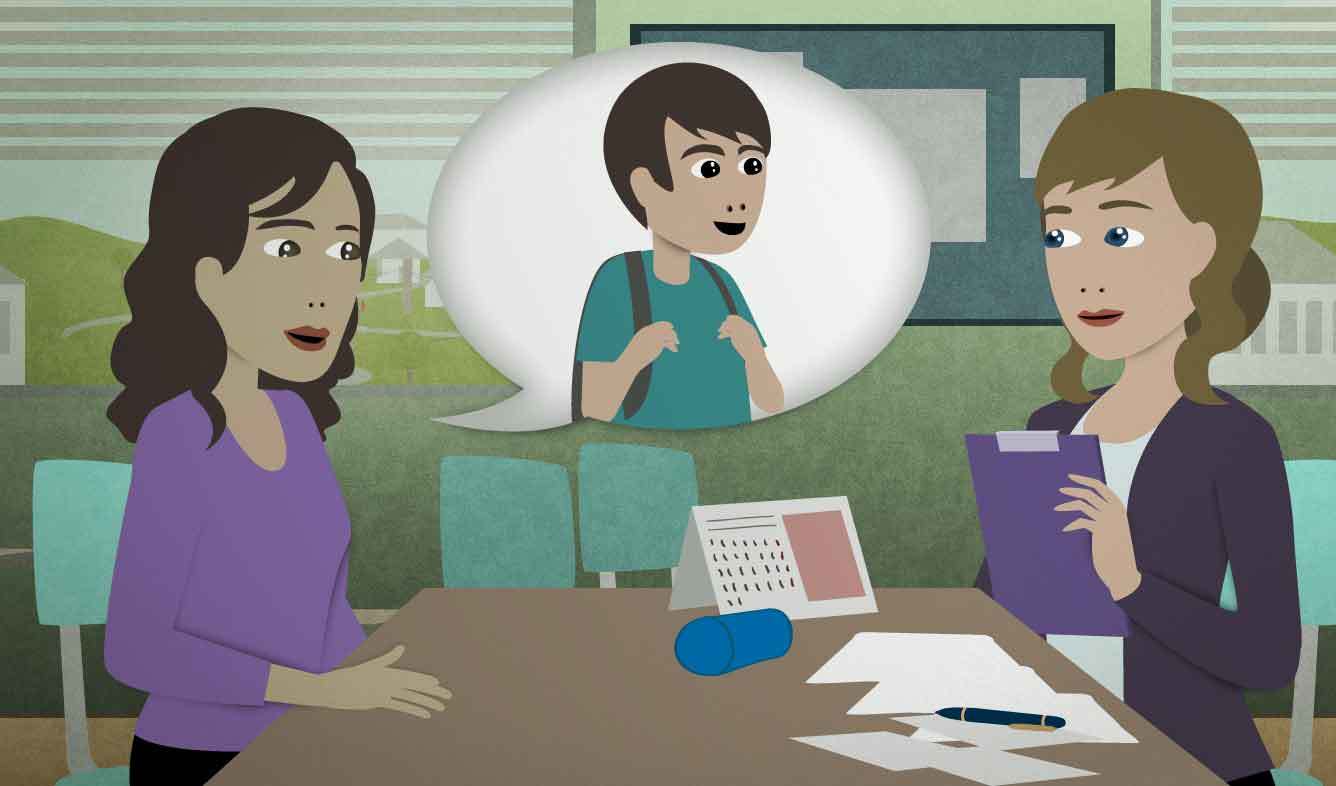 You're at a parent-teacher conference. Your teacher says that your son seems to have difficulty in social situations. You explain your son's personality to her.
He can be painfully shy when he's around strangers, but to those of us who know him he's actually really sociable.
Want Video and Sound? Follow us on YouTube
A person who "is shy" is afraid to talk to people who they don't already know well.
Here's an example:
Gene has always been a little shy.
"Shy" is a very common word that you can use in both formal and casual situations.
"Actually" is a word that you use when you're saying something that you think will be surprising or new information to the listeners. For example:
You can use "actually" in several places in a sentence. One place is before a verb, like this:
We sometimes use a phrase with "painfully" to describe difficult or uncomfortable social situations. Some common adjectives include "shy", "honest", and "awkward".
My parents got me a math tutor… he was painfully shy, but my score did go up.
She tried to have a conversation with him about it and it was painfully awkward.
She wrote him this painfully honest letter a few months later. It was brutal.
Around can mean "in the company of." If someone is around you, they can hear you, see you, and notice what you do.
Don't go making crude jokes around a bunch of people you just met!
She's so uncomfortable around people who are different than her.
I try my best to to be professional around my coworkers.
A "stranger" is a person who you've never met before.
We went to the same university, but we were just strangers then!
We sometimes use this word to talk about possible dangerous situations.
I'm not going to just accept a drink from a stranger.
She's not afraid of strangers at all. I'm not sure how I feel about that.
You can say this to emphasize how you, and a group you are part of, are different from other people.
Those of us who were there know what happened.
Sometimes using this phrase has an argumentative tone to it:
Those of us who need extra support weren't getting it.
A "sociable" person is friendly, outgoing, and easy to get along with.
If someone is acting shy or rude, you can tell them to "be sociable":
Come on, be sociable!