"His resignation definitely marks the end of an era for Ample."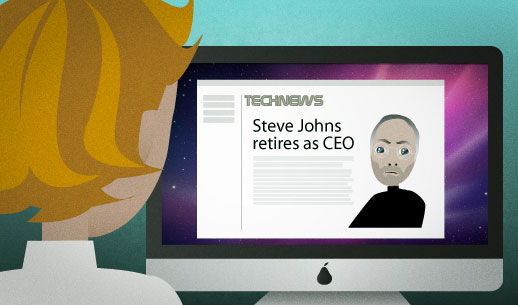 You've just read the news that the famous CEO of a large company is going to resign. You respect him, as do many other people, so you write in the comment section of the new website this.
His resignation definitely marks the end of an era for Ample.
Want Video and Sound? Follow us on YouTube
When a person quits a job, they "resign". To talk about that action, use the noun "resignation":
When are you going to put in your resignation?
Her resignation came as a complete surprise.
The adverb "definitely" marks something that that you're sure about. Use it especially when you want to agree with what other people have said, and then add your own additional thoughts afterward:
A: The food here is way overpriced.

B: It's definitely expensive. Not to mention that it's also horrible for your health.
An "era" is a period of history in which something important happens. An "era" usually lasts for a long time: hundreds or thousands of years. Some examples of well-known eras are:
The Victorian era (in Britain in the 1800's)
The Cold War era (from the 1950's to the 1980's)
the Golden era of ___
the Modern era
When an important event happens, you can say that the event "marks the end of an era" or "marks the beginning of a new era":
Americans hoped that the election would mark the beginning of a new era for the country.
The word "marks" means "symbolizes". So the important event is like a sign that an era is ending or beginning.