"I think I'll be able to squeeze everything all in the one bag."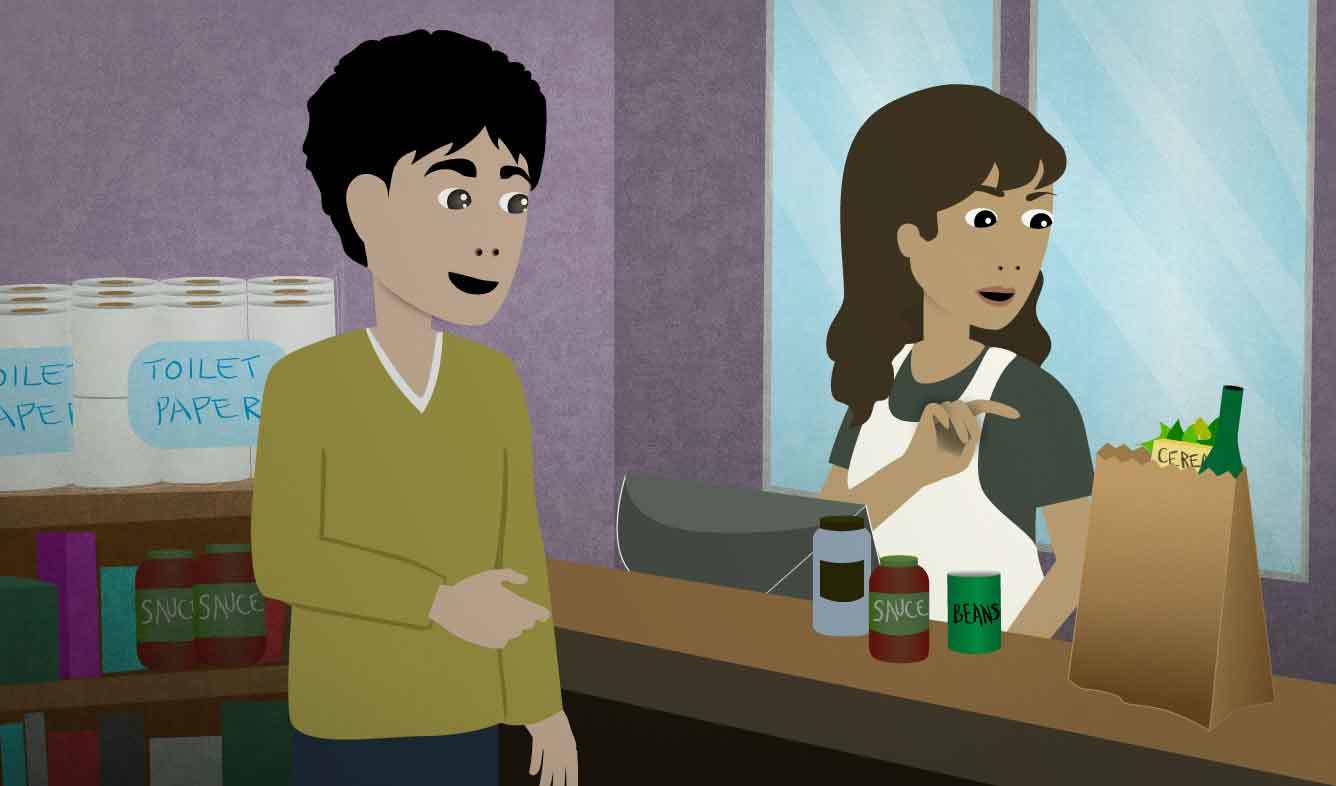 You just paid for your groceries at the supermarket. You brought a bag, but the cashier asks if you need another. You tell him you think your bag is big enough.
I think I'll be able to squeeze everything all in the one bag.
Want Video and Sound? Follow us on YouTube
The word "squeeze" can be used in a few different ways:
If you "squeeze" something, it just means that you push on it on both sides to make it a little smaller (at least for a short period of time). For example:

When you shake hands with someone, you're supposed to squeeze firmly, but not too tightly.

Another way to use "squeeze" is "squeeze in (somewhere)". This means to fit yourself into a place that's really small and tight. For example, if you have 3 people already in the back seat of a taxi, you can say:

Can I squeeze in between you guys?

In the example at top, the speaker says "squeeze ___ in ___". This is used when you're putting something into a tight place:

I think I'll be able to squeeze everything all in one bag.

You can also talk about "squeezing" something into someone's schedule:

Hi Patricia, could you squeeze me in this afternoon?
"Be able to" means "can". But you can't use "can" with "might". So instead you say "might be able to".
You also use "be able to" when talking about things that you successfully did in the past:
I was able to contact Jesse, and he said he would send them to us right away.
Were you able to find out how much it costs?
And you use "be able to" with other modals like "should", "will", "may", etc."
He should be able to help you.
I won't be able to finish it until some time next week.
In spoken English, you can say "I think ___" before the idea that you're thinking.
I think I'm finished.
I think she's coming.
In formal writing or when you're speaking carefully, you should use "I think that ___" instead:
I think that we need to do a lot more testing before we release it to the public.
"The one ___" means that there's just one of something, which the listener already knows about. For example:
A: Do you have any other children?

B: No, just the one boy.