"I urge everyone to take advantage of the free flu shots being offered this week."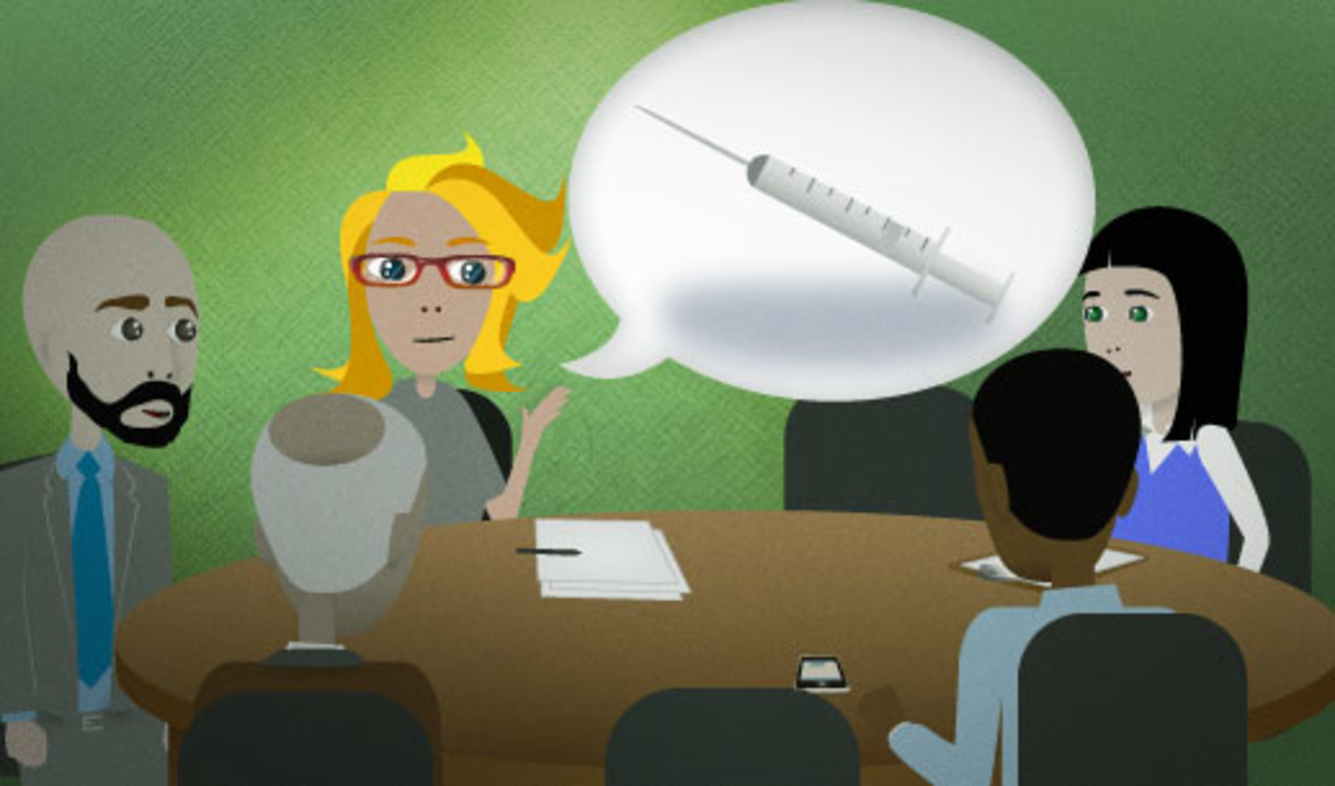 Your company gives employees free shots to protect against getting the flu. You think everyone should get one so that they don't get sick. In a meeting, you announce this.
I urge everyone to take advantage of the free flu shots being offered this week.
Want Video and Sound? Follow us on YouTube
Use this phrase to make a strong formal suggestion to a person or group:
I urge you to get an early start on this assignment.
We urge everyone to remain calm and wait for further instructions.
When you use something that's available to you, you "take advantage of" it. For example, if you live in an exciting city but stay at home every day, a friend might tell you:
You should take advantage of everything the city has to offer!
This means that there are interesting things to do in the city, so you should use them.
A common mistake is for English learners to say "take the advantage of ___". You shouldn't use "a" or "the".
"The flu" is a common sickness that people get in the winter months. Symptoms of the flu are fever, sore throat, sore muscles, runny nose, and sometimes coughing and sneezing.
A "flu shot" is a shot (a vaccination) that you get from a doctor or nurse, which protects you from the flu.
In the example above, the company is making the flu shots available to their employees. So you can refer to them as "the flu shots being offered".
It might help to understand this if you imagine that some words have been deleted:
the flu shots (that are) being offered (by the company) this week
As another example, imagine that you're a member at a gym. You can say:
I should probably look into signing up for one of the classes being offered at my gym.