"If you just blindly accept whatever they decide to offer, you're definitely leaving money on the table."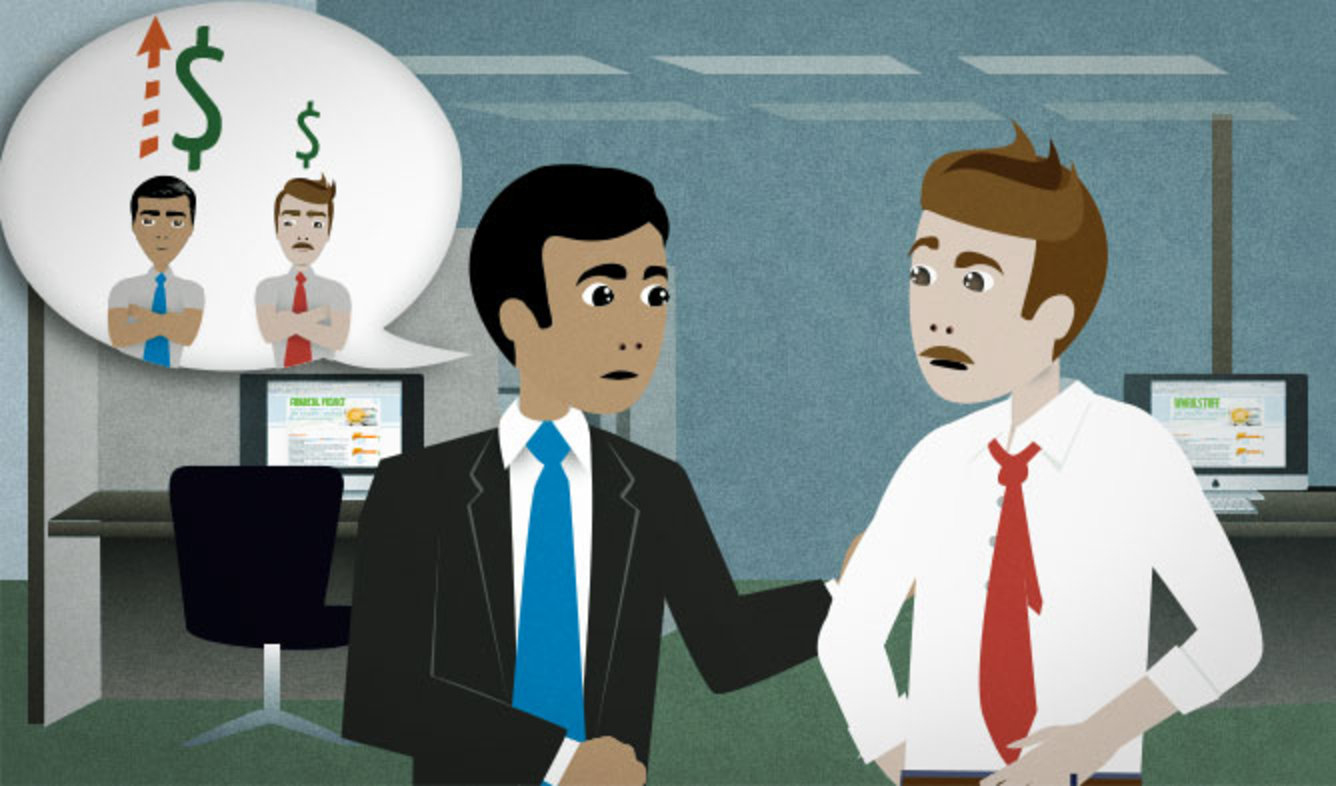 You're a good negotiator, but your friend isn't. You're talking about the idea of negotiating for raises. You think it's important to directly ask for raises, so you give your friend this advice.
If you just blindly accept whatever they decide to offer, you're definitely leaving money on the table.
Want Video and Sound? Follow us on YouTube
When you use "definitely", it means that you're sure. You use it to show how strongly you feel:
I definitely want to go.
"Definitely" is often used together with "can tell":
I can definitely tell that you've lost some weight.
You use "definitely" before a verb, but you can also use it before an adjective:
I'm definitely taller than him. He's like two inches shorter than me.
You use this phrase when the action you're describing seems easy, simple, fast, unimportant, or unexciting:
I just googled "new york florist" and that was the first shop that came up, so I called them.
A: What did you do this weekend?

B: I just sat at home and watched T.V.
"Blindly accepting" something means agreeing to it without finding out the details, without thinking about it carefully, and without any argument or debate.
For example, some people "blindly accept" any information that they read in the newspaper: they assume that all of the news stories are true.
This is a negative phrase. We usually say that people should not "blindly accept" things that they hear.
"Accepting" something means saying "Yes" or "OK" in respnse. You can:
accept an invitation
accept a challenge
accept an idea
accept an offer
An "offer" is something that a person tries to give you. Here are some common "offers" that people make:
offer to help
offer (someone) a job
offer a salary
So "accepting an offer" means taking something that someone tries to give you, like a job.
"Leaving money on the table" is an idiom which means not getting as much money as you could.
You use this phrase to talk about negotiations, finance, and buying and selling things. For example:
If you're going to college and you don't apply for any grants or scholarships, you're probably leaving money on the table.
The "table" in this expression comes from poker: when you don't play intelligently, you're leaving your money on the poker table.
Use the word "whatever" to talk about anything that fits into a category or matches a description:
You should just do whatever they ask of you.
Stop whatever you're doing and listen up!
I totally missed whatever you just said.