"Let's say that someone breaks into your house and tries to attack you. What would you do?"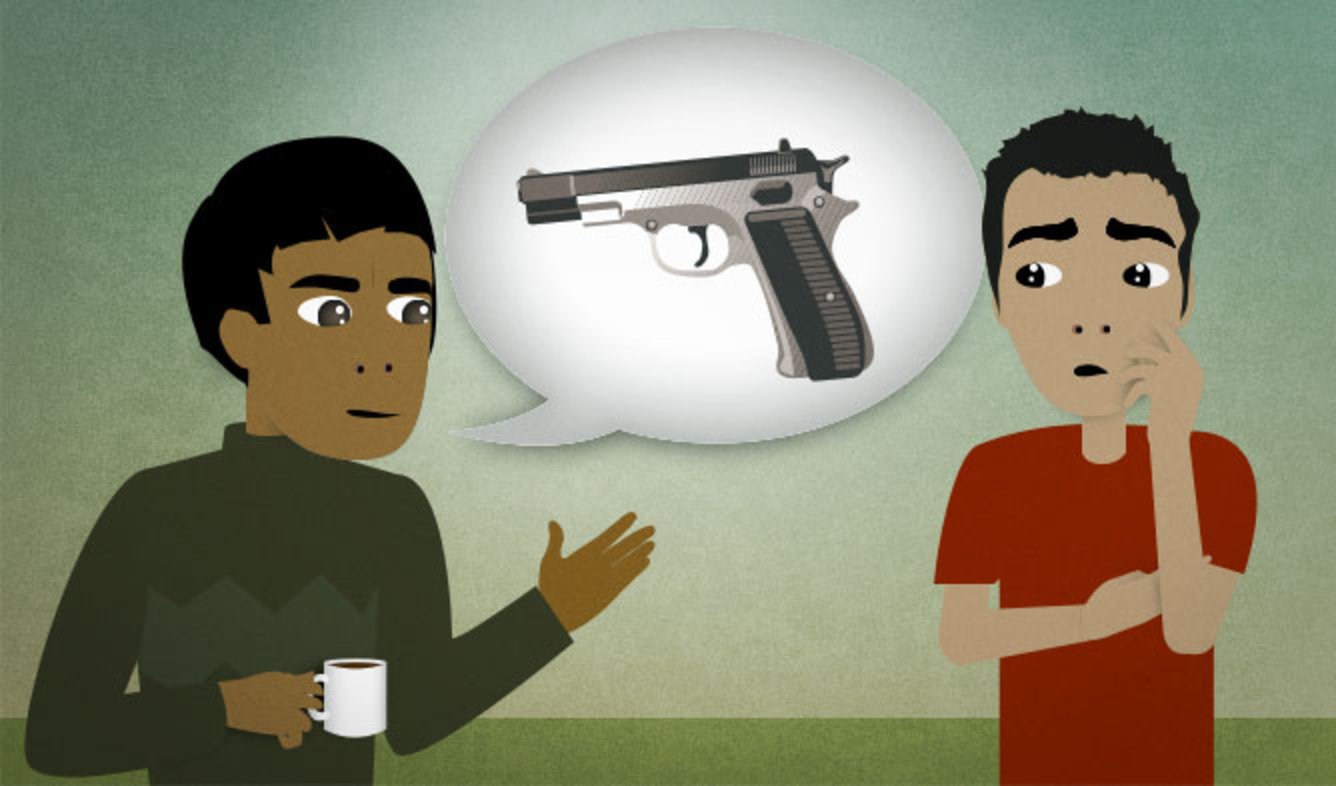 You're talking with a friend about gun control. You think that it's a good idea for normal citizens to have weapons. You try to convince your friend by describing an imaginary situation.
Let's say that someone breaks into your house and tries to attack you. What would you do?
Want Video and Sound? Follow us on YouTube
You can use this phrase when you want to discuss an imaginary situation. You start with "Let's say..." and then describe the imaginary situation. Then you ask questions about what would happen in that situation. For example:
Let's say another company offered you a 20% higher salary. Would you take their offer, or keep your current job?
Let's say you're travelling there and you get lost. Would you be able to speak the language fluently enough to find your way around?
"Let's say..." is especially useful when you're trying to persuade someone, like when you're selling things or having a debate.
Let's say I drop the price down to $150. Would you be interested then?
When a place is locked and someone finds a way to get in, they're "breaking into" that place.
Burglars "break into" houses, cars, and so on. On movies, they may even "break into" places like bank vaults.
But you can also use the phrase "break into ___" to talk about getting into your own house, car, office, etc. if you're locked out:
I locked myself out of the house. I tried to break in with a credit card like they do on T.V., but no luck.
Notice that when you use the phrase by itself, it's "break in". When you name the place that someone breaks into, it's "break into ___".
"Attacking" someone means doing something violent to them. All of these are examples of "attacking" people:
a man punching another man
a boss yelling at and criticizing an employee
a country firing missiles at another country
Use this question for one of two purposes:
to ask people to talk about an imaginary situation
to ask for advice
When you're asking for advice, stress "you":
What would you do?
To answer the question, use the phrase "I would..." in either case.