"It stood motionless for a moment and then it leapt away."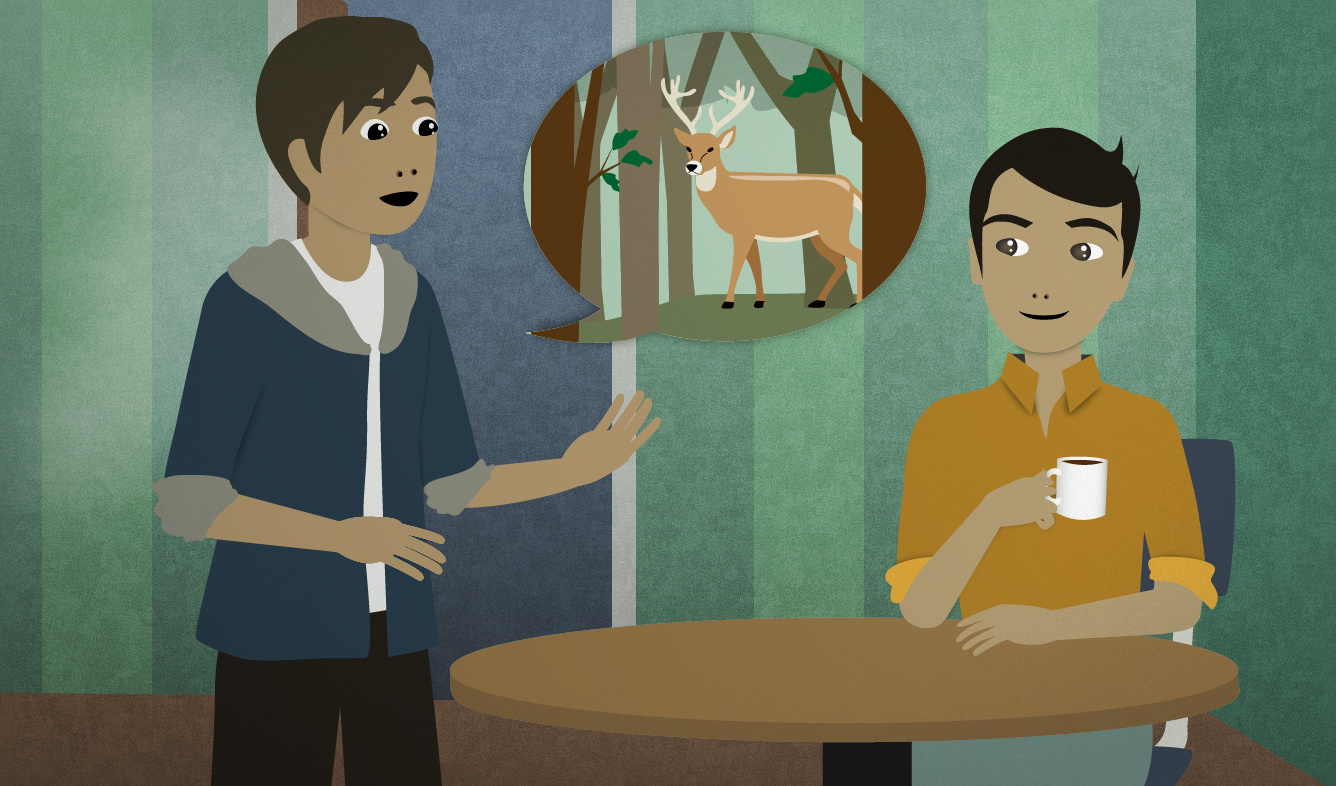 You saw a deer in the woods when you were hiking. When you return from your hike, you tell your roommate about what happened when you saw it.
It stood motionless for a moment and then it leapt away.
Want Video and Sound? Follow us on YouTube
"A moment" is a short period of time. It's used to talk about something that doesn't take long. For example:
There's no specific number of seconds that "a moment" refers to. It can mean anywhere from 15 seconds to 5 minutes. You can also say "for a second":
Can I have your attention for just a second?
"Leap" means "jump", but it sounds a little more graceful and athletic.
Ballet dancers, deer, and athletes might "leap", for example.
You can also "leap over" something, "leap into" something, "leap toward" something, "leap into the air", etc.
When something is not moving, you can say that it's "motionless".
Use the phrase "___ stood motionless" to describe someone who is not moving because they're surprised, because they're waiting patiently for something, or because they're trying to hide from someone.
He was standing motionless next to the water, looking out over the waves.
This is the kind of phrase that writers use in novels or articles. You can also use it when you're telling a story.