"Most of the various online invoice services come with an assortment of professional-looking templates."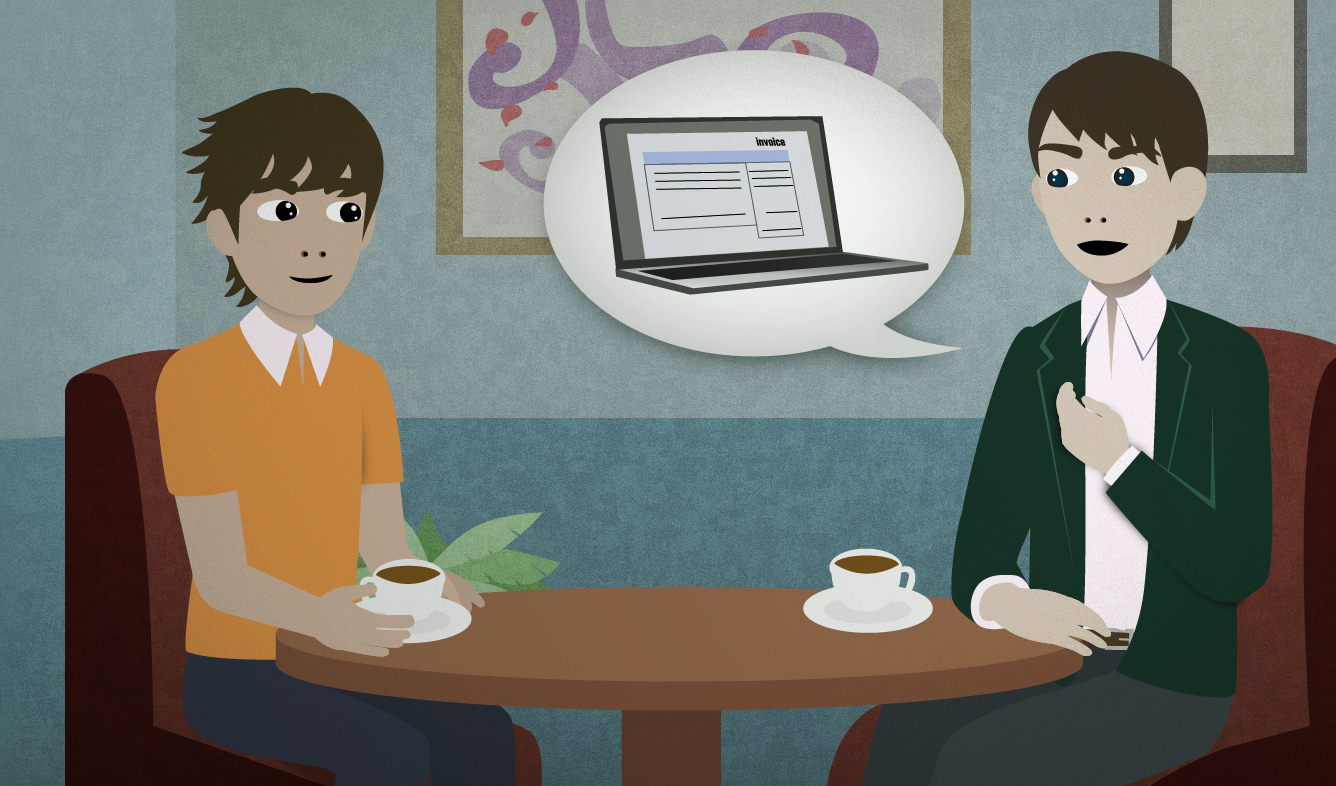 You run your own freelance photography business. One of your cousins is trying to start doing the same. He asks your advice for creating invoices for his clients. This is your advice for making the invoices look nice.
Most of the various online invoice services come with an assortment of professional-looking templates.
Want Video and Sound? Follow us on YouTube
Sometimes when you buy something, there are extra free items that you also get for free. To describe this, use "___ comes with ___":
The chicken comes with french fries or steamed veggies. Which one would you like?
A: Where'd you get that case?

B: It came with the phone.
"Most of" means "much more than half". You use it like this:
Most of the people I work with go out for lunch.
Most of my free time these days is spent doing stuff with my kids.
"Various" is a word that means "many different" or "several different".
The great thing about studying at an international school is that you can meet people from various countries and backgrounds.
"Various" sounds a little formal. However, in casual speech people sometimes use the phrase "various different". Adding the word "different" is unnecessary but it makes the phrase sounds more casual:
I've tried various different brands, and they all work about the same.
An "invoice" is a document which records details about a sale. It lists information like:
the business name
each of the items that were bought or sold
the number and cost of each item
the total amount of the sale
"Online" means on the internet. An "online service" is some kind of tool that you use on the Internet. For example, there are online services for managing your money, online dating services for finding a romantic partner, and so on.
An "assortment" of things means several different things that you can choose from. For example, a resort hotel's website might say this:
There are an assortment of activities available nearby, including swimming, golf, boat tours, fine dining, and more.
Something that is "professional-looking" looks like it's appropriate for business. You can use the phrase "professional-looking" to talk about things like:
a résumé
business cards
someone's clothing
A "template" is an example of something like a document, that you can make small changes to. For example, if you are going to make a slide show for a presentation, you might start off by choosing a template from a list in the software that you're using. The templates will each have a different design.
Templates are common for things like:
business letters
slide shows
simple websites