"She's a tremendous asset to the team, and we're lucky to have her."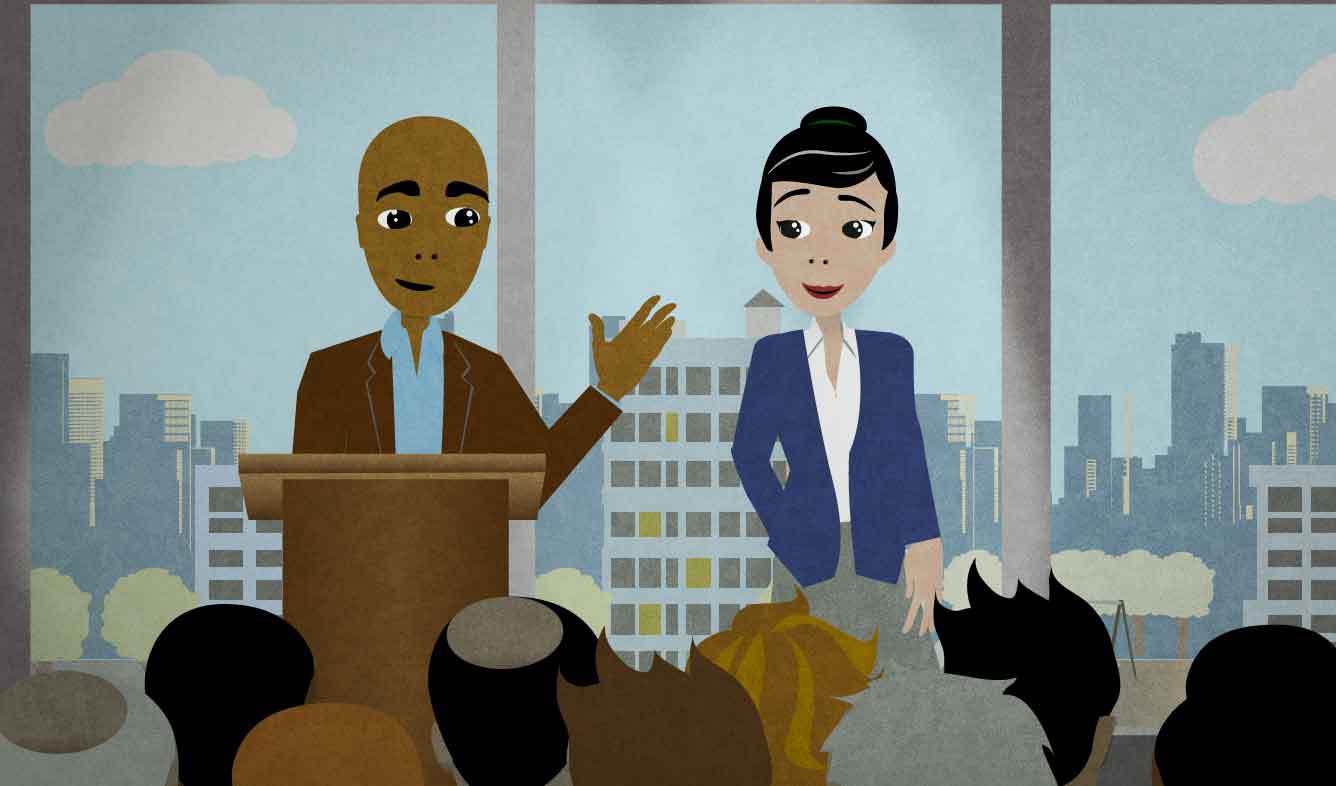 You're presenting awards to your employees at a year-end party. You're introducing one of the winners, who's very helpful. You say this.
She's a tremendous asset to the team, and we're lucky to have her.
Want Video and Sound? Follow us on YouTube
An "asset" is something useful or valuable that you have.
When you call a person "an asset", it means that they're really useful, helpful, or valuable. A person can be an asset to a company, a team, or a community.
In a company, people often call groups of people that work together "teams".
For example:
Ideally, I'd like to be responsible for managing a small team of my own.
Sports-related terms and phrases are actually really common in business.
The word "tremendous" means "very large". Here are some of the most common combinations that you can use "tremendous" in:
These donations have had a tremendous impact.
This is a tremendous opportunity for me.
She's been doing a tremendous job.
Having great, well-qualified teachers makes a tremendous difference.
This is a common compliment to give to an employee or coworker.
You can also say this in other situations. For example,
"Prince Charles movingly described Kate Middleton as the daughter he had never had yesterday and admitted: 'We are lucky to have her.'"