"They found that different brain regions developed depending on how difficult it was for the subjects to learn."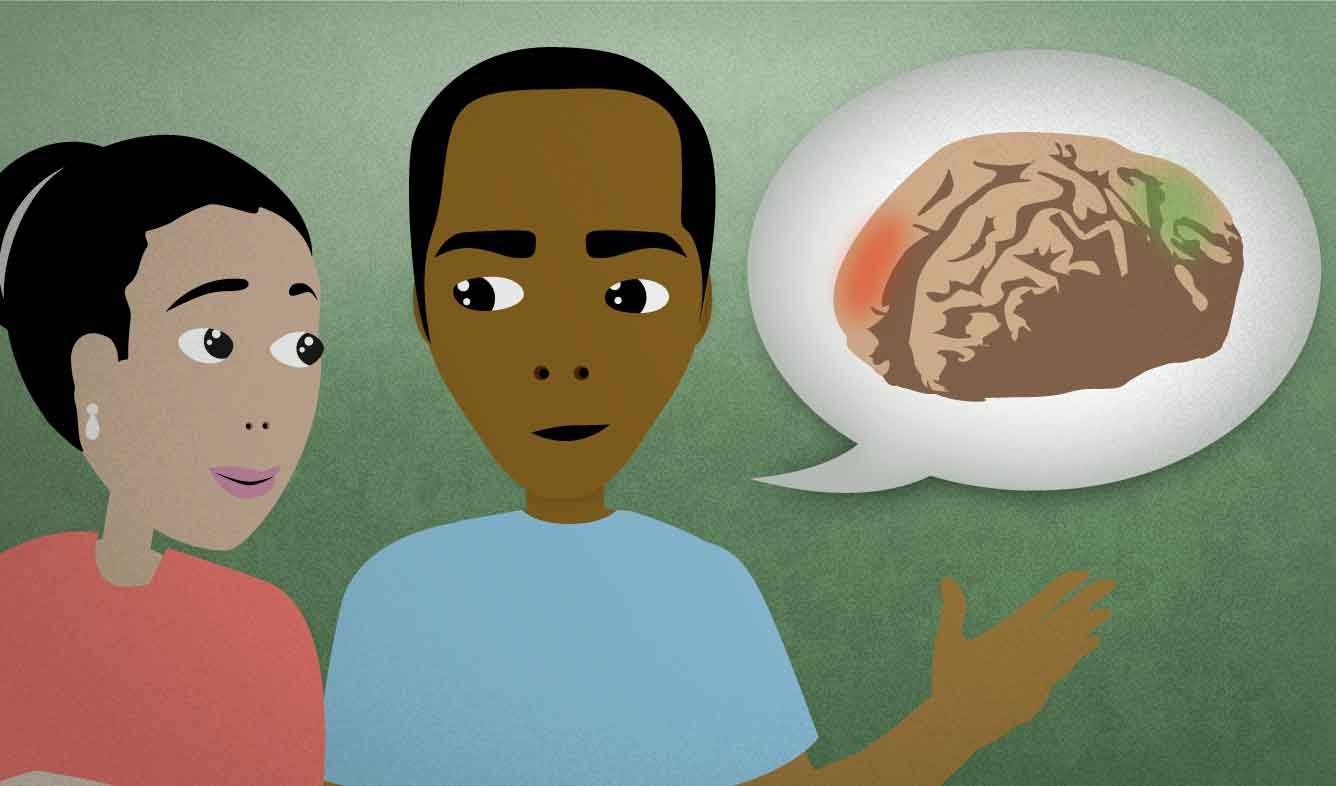 You read an article recently about a scientific study. The study was about how learning languages affects people's brains. You're having a conversation with a friend and you describe the results of the study.
They found that different brain regions developed depending on how difficult it was for the subjects to learn.
Want Video and Sound? Follow us on YouTube
When you want to talk about the level or amount of a quality, you use the phrase "how ___ something is". For example, if it's been raining a lot and the ground is really wet, you can say:
I can't believe how wet it is.
Another example is when you meet someone who's famous and seems unfriendly, but he is actually a nice guy when you meet him:
When scientists or other researchers do an experiment, they "find" new information. You can talk about the new information this way:
Scientists at Brigham Young University found that infants as young as 5 months old were able to recognize and match the emotions of their peers.
We found that customers preferred smaller, more frequent updates.
A "brain region" is a specific area of the brain that is responsible for a certain kind of thought or ability. For example, there are some brain regions which are responsible for sight, others that control your emotions, etc.
People, animals, plants, body parts, cells, and so on "develop". This means that they become bigger as well as better and more complete. For example:
Adolescents aren't capable of making really mature descisions because parts of their brains are still developing.
If you want to talk about one thing that's strongly affected by something else, use the phrase "depending on ___". Here's an example:
It might take up to two days to dry depending on the temperature, how humid it is, and so on.
You can either follow "depending on" with a noun:
We might stop by depending on our schedule.
Or you can follow it with a clause using "what", "who", "how", etc.:
You might get a wide variety of answers depending on who you ask.
You can also put "depending on" at the beginning of a sentence:
Depending on what style you want, it could cost anywhere from three hundred to a thousand bucks.
When you're doing an experiment that involves people, the people in your experiment are called "subjects":
Subjects were then shown photographs of models and asked to rate their attractiveness.
"Subjects" is a formal word for people who participate in an experiment. A slang term for test subjects is "guinea pigs".