"To make matters worse, one of the books I need is checked out."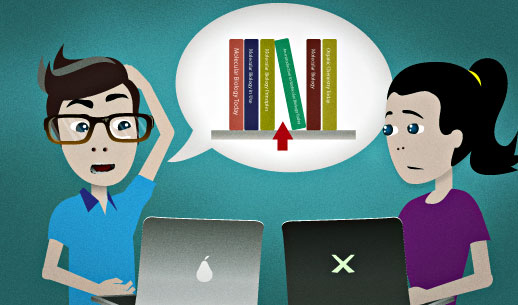 You have a big research paper due for school in 2 days, and you're worried that you won't be able to make the deadline. You're complaining to one of your classmates who you're working with. You've just listed two problems that are making it hard for you to finish your paper and conclude by saying this.
To make matters worse, one of the books I need is checked out.
Want Video and Sound? Follow us on YouTube
Say this phrase after you've complained about something, in order to add a new complaint. For example:
I'm broke; I don't have a job; my girlfriend broke up with me. And to make matters worse, my mechanic just told me that my car needs a new transmission!
Senior management doesn't know what they're talking about. To make matters worse, they don't listen to us when we try to explain things to them.
"To make matters worse" expresses a feeling of rising frustration. Like in the examples above, you can either use it after a list of problems, or after a single problem.
When you take a book from a library, you are supposed to "check it out". That means to sign a form or get someone to scan your books into a computer system. That way that library can keep track of who has each book.
So when you say that a book "is checked out", that means that another person has the book now.