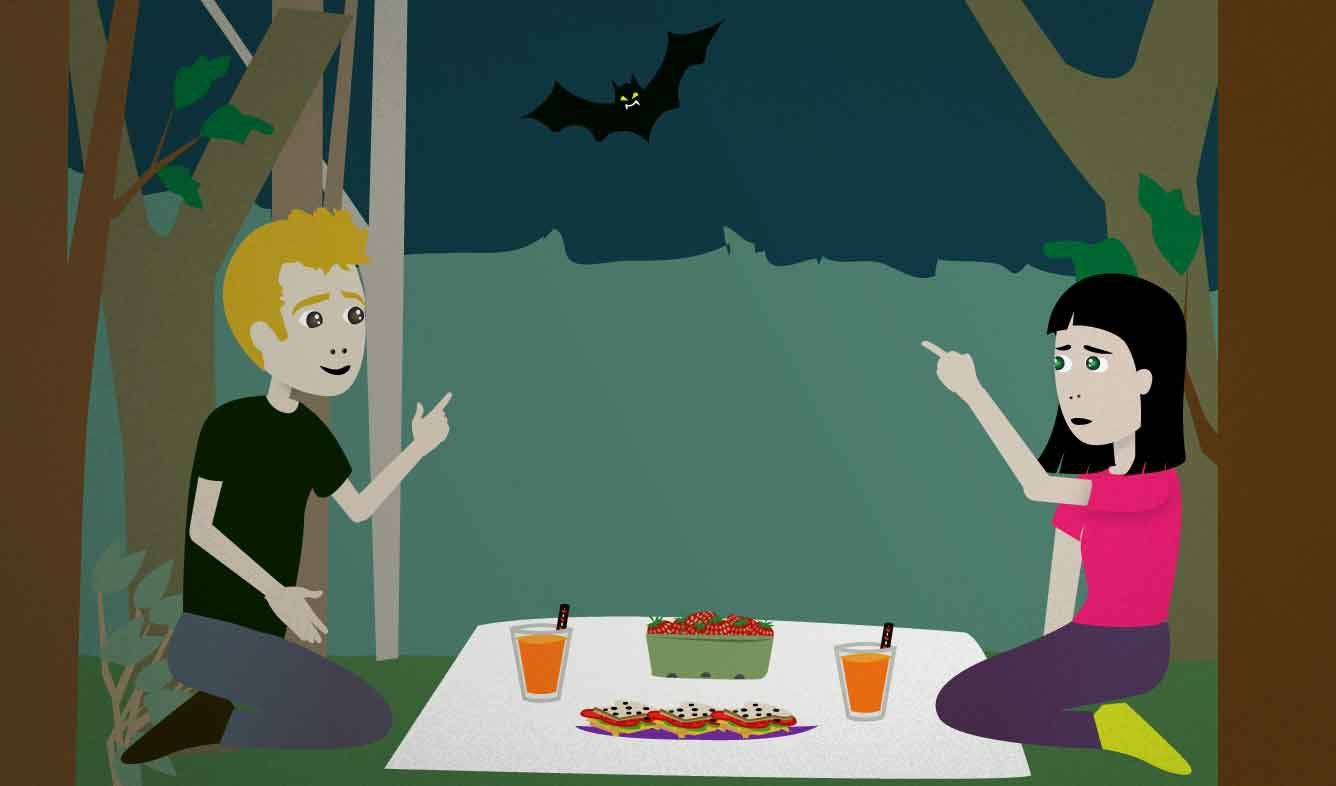 You're having a picnic in your back yard. It's almost dark. You see a bat flying around. Your neighbor is worried about it, but you like bats. You explain why.
You know, bats are actually good to have around 'cuz they keep the mosquitos in check.
Want Video and Sound? Follow us on YouTube
You actually start a sentence with "You know," when you want to give someone information that you think they don't know.
Adding "You know," makes you sound intelligent and informed. But people can get annoyed if you use it too much or use it to talk about a subject that you don't have special knowledge of.
You wouldn't use "You know," this way in writing. When you pronounce this, you should stress the word "know":
You know, building muscle takes time.
When something (or someone) is useful, you can say that it's "good to have around". For example, talking about a truck you own:
I don't use it that often, but it's good to have around in case I need to haul something.
English speakers sometimes shorten the word "because" to "'cuz" in casual English.
This phrase means to keep something in control.
Imagine something that you don't want to happen, like crime. We can't completely stop crimes from happening, but we can "keep it in check" so that people are safe most of the time.
Other things that you might "keep in check" include:
negative emotions
alcohol use
weeds in your garden