"The bottom line is that you have to reduce your calorie intake to lose weight."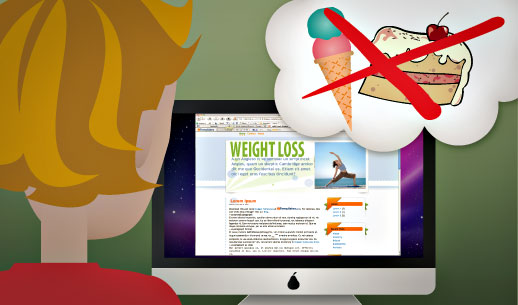 You're commenting on an online discussion about ways to lose weight. A lot of commenters are suggesting complicated diets that involve eating only certain kinds of food. You don't think those diets are effective or necessary. You feel strongly that you are correct, so you write this.
The bottom line is that you have to reduce your calorie intake to lose weight.
Want Video and Sound? Follow us on YouTube
Use this phrase when you're in a discussion or debate, to introduce an idea that you think is:
completely true
the most important idea to keep in mind in the discussion
impossible to argue against or disagree with
In the example above, the writer thinks that reducing your calorie intake is the only way to lose weight. Some other diets might work, but only if they cause dieters to eat fewer calories.
To really understand how "The bottom line is that..." is used, you need to see it used in a real discussion or debate. I suggest doing a search for "The bottom line is that" on the Internet to read some examples.
To "reduce your calorie intake" means to eat and drink fewer calories.
"Calories" are a measurement of the amount of energy food contains. You should be aware that what Americans call "calories" are actually kilocalories. So if someone says that a cookie "has 400 calories", that really means that it has 400 kilocalories, or 400,000 calories to be technical. Most Americans don't know the scientific definition of a "calorie", though.
To "reduce your intake" of something means to lessen the amount of something that you put into your body. This phrase is used when you're talking about the human body in a technical or scientific way.
"Calorie intake" is an example of using a noun (calorie) to modify another noun (intake). You could also use the adjective version of "calorie" instead:
You must reduce your caloric intake in order to lose weight.
This version seems more formal than the example given at top.