English Lessons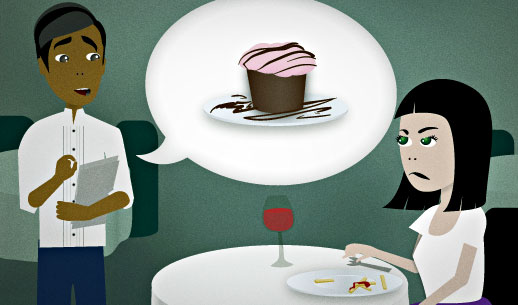 Free
You're a waiter at a restaurant. A customer is complaining about her meal, but she's already eaten it so you can't take it back. You want her to be satisfied, so you offer a free dessert.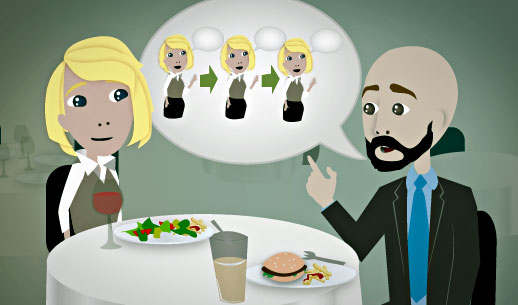 Free
You're having lunch with a junior salesperson who's just starting her first sales job at your company. You're give this advice to her on how to be successful as a salesperson.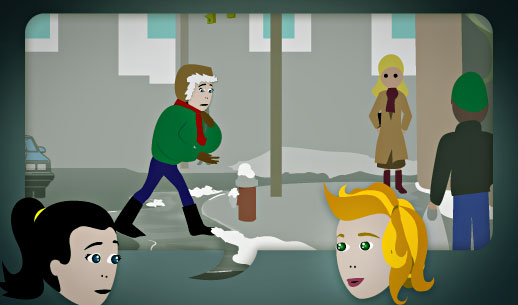 Free
It snowed yesterday. Today the snow has partially melted and turned to slush. You just walked to your child's daycare center, and your feet got wet from some water on the street. You're talking with one of the other mothers at the daycare and tell...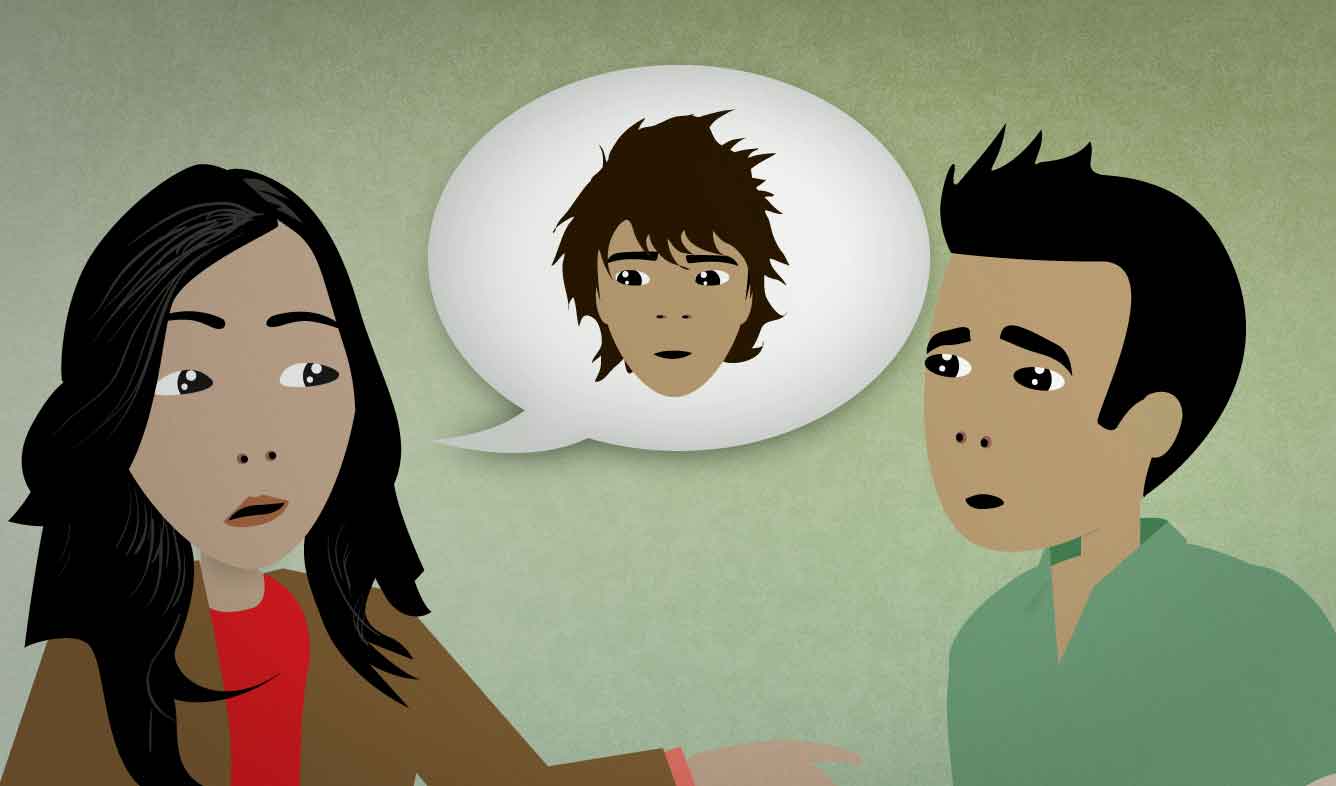 Free
Your friend Kazu was supposed to come visit you from out of town, but he cancelled his trip. You told your friend Jamie, who knows Kazu. He says this to express his disappointment.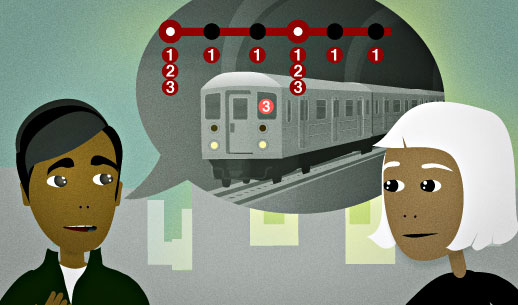 Free
Your mother is visiting you from out of town. She wants to go to a museum while you're at work one day. You have to explain how to get there by train, so you start by saying this.